I'm reading a book entitled
Stuff Matters
by Mark Miodownik, a materials engineer and professor in London. The book itself isn't romantic at all, but it's a fascinating look at how the things we use came about as well as the chemical reasons they work in the way they do. The author takes a very personal approach, which makes the material understandable and fun. There are chapters on metals, paper, concrete, plastic, glass, graphite and others, but the one I just finished reading happened to be on chocolate.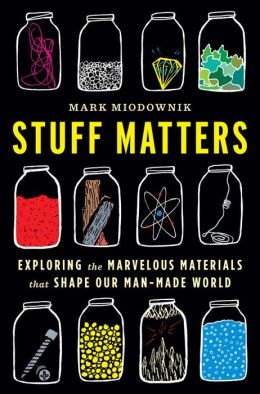 I found it especially amusing when the author (a big chocolate fan) discusses his and his brothers introduction to Cadbury Flakes via an ad featuring a woman in a bathtub (they asked their mother if they might eat Cadbury Flakes while in the tub, thinking that a bit of chocolate would make bath time more bearable (the author was the youngest of three, and owing to the expense of energy when he was growing up, always had cold bath water by the time it was his turn). Instead, she insisted they stop watching the rather racy commercials. (Backfired a bit there, didn't it)? While I don't have access to Cadbury Flakes other than through specialty stores here in the U.S., the internet makes even older commercials accessible. (Apparently, Cadbury Flake commercials follow a rather sexual theme and one of them was even banned in places). Here's a montage of clips:
Chocolate, it seems, has a reputation for running romantic/sensual ads (much like perfume). Here are two more:
For more on this (including one of the above ads),
here's an article
from a year ago on sexy chocolate advertisements.
Perhaps all of this is because (according to a small study cited in the book) some people find chocolate to be more pleasurable than kissing. Interesting.
But I know people who don't care for chocolate at all. How about you? Chocolate or no chocolate?(It's a big yes for me). I'm a Dove woman.
Have a fantastic day!
Myrna