I'm not a collector (of anything, unless you count the piles of books lying around my house), but if I ever decided to become one, I might collect nesting dolls. They've always fascinated me.
We've all seen the beautiful traditional ones.
Link to Etsy page
Or this set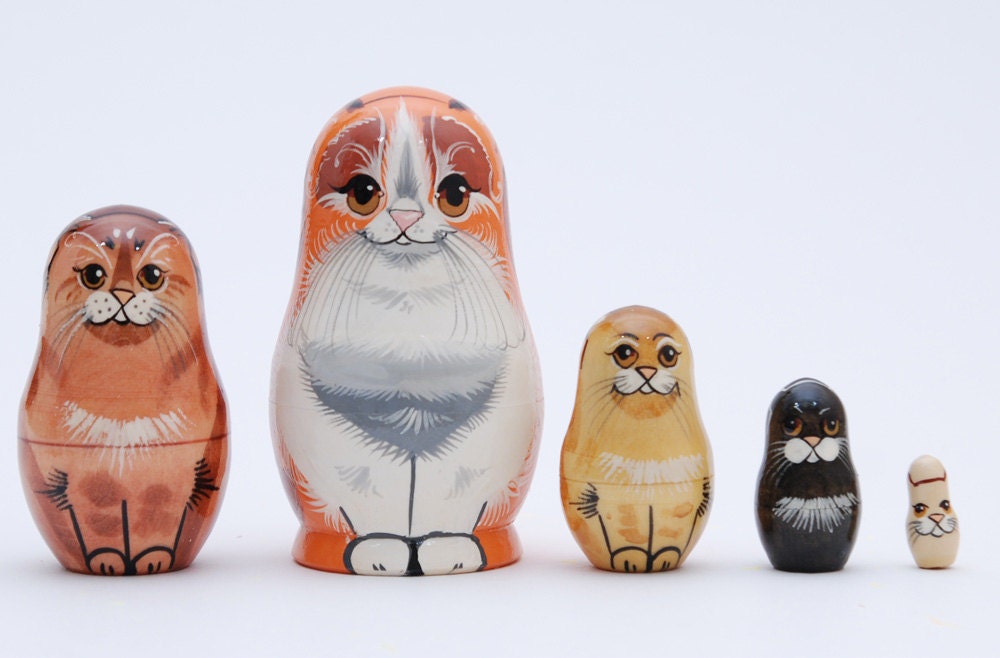 The blue yetis
Pandas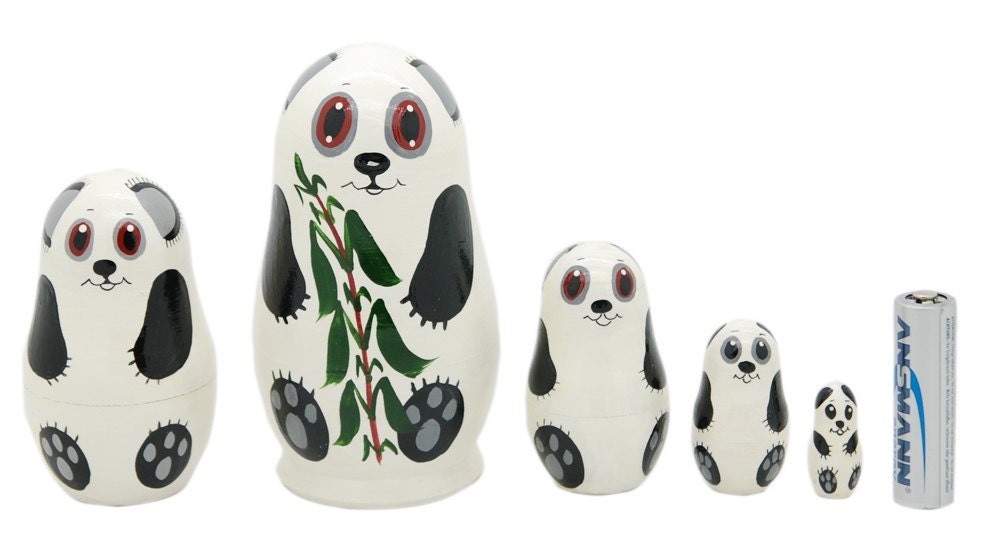 Link to shop
Princess Diana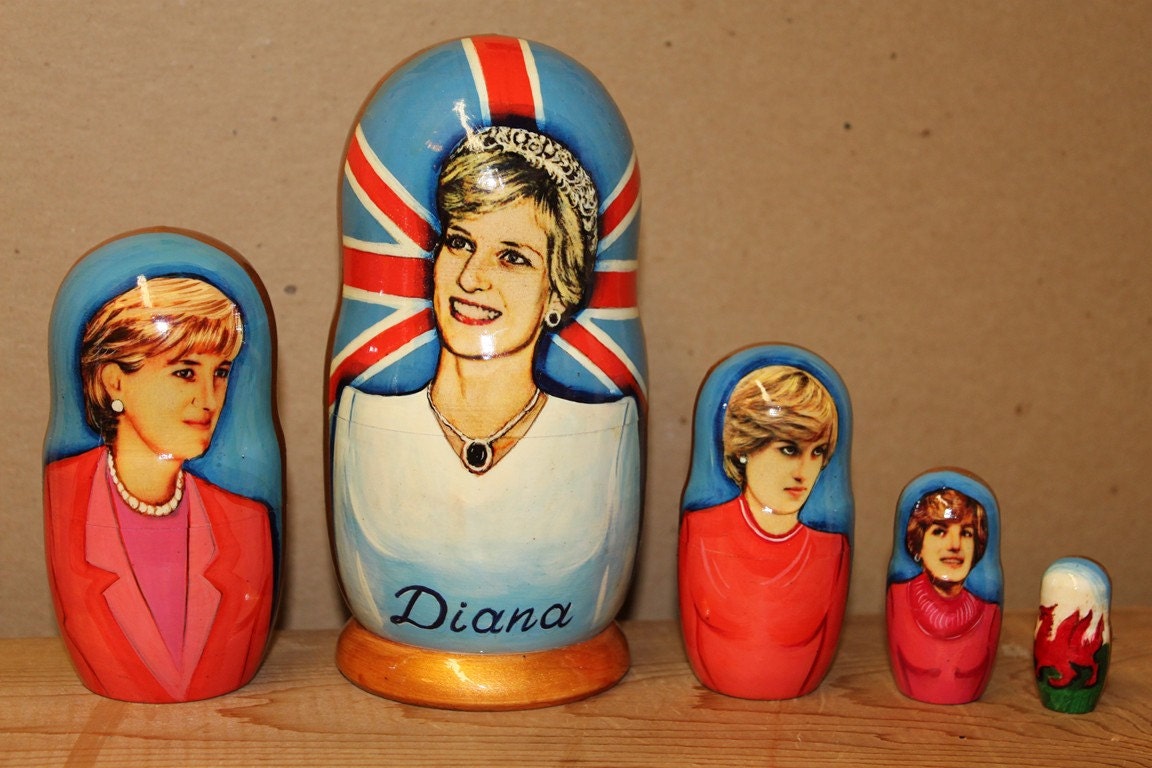 Link
Swan Lake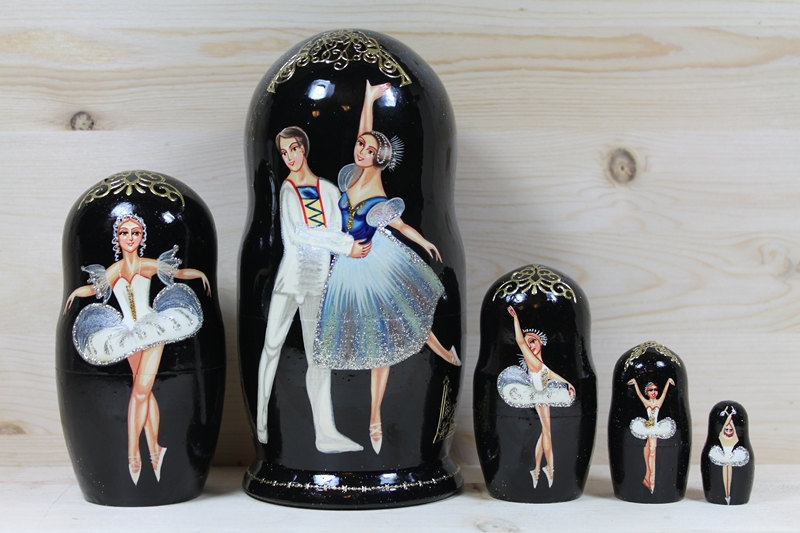 Link
A set with a Halloween theme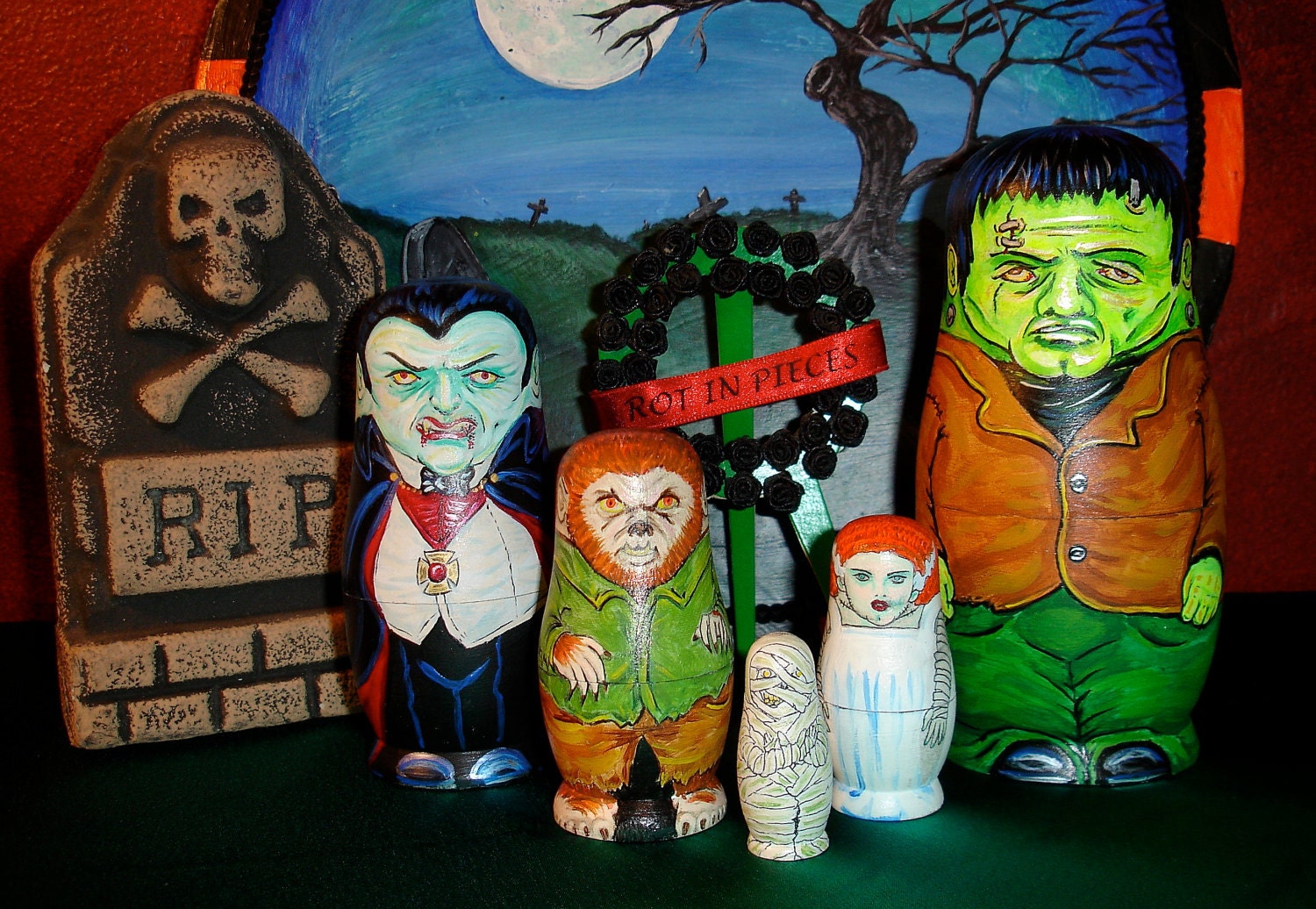 Link
Another Halloween set from Amazon.com
A Christmas set from Amazon.com
Link
Dogs (from Amazon)
There are so many more (penguins, The Little Mermaid, Snow White, elephants, Elvis, Michael Jackson, Dorothy from the Wizard of Oz, sock monkeys, robots, dinosaurs, Fang, ninjas, pigs, Harry Potter, The Frog Prince and many more different kinds) but if none of those appeal, you can always paint your own with this blank set from Amazon.
There are also plastic ones (on Amazon and probably elsewhere) that can be used as toys for children. I have to say that after creating this post, I'm eager to see what new sets they'll come up with next.